Three Decades of Delivering Excellence
Since opening our doors in 1984, we've had the honor of working with over 2,000 satisfied clients spanning a wide range of industries. By reimagining Communication Strategies, DNI is able to deliver a powerhouse of highly experienced communication experts. Our employees follow these solid guidelines of Core Values, resulting in clear, focused goals to create a strong and successful communications agency.
A Powerhouse of Integration
Jono Huddleston
Owner & CEO
Robert Cook
President & COO
Andrew
Schrader
VP Technical Delivery
Mary Sobo
Director Critical Customer Communications
Ron Martin
Director
Targeted Marketing Solutions
Brian Cooper
Business Development & Sales
Bret Hulet
Sales & Project Management
Tena Lewis
Human Resources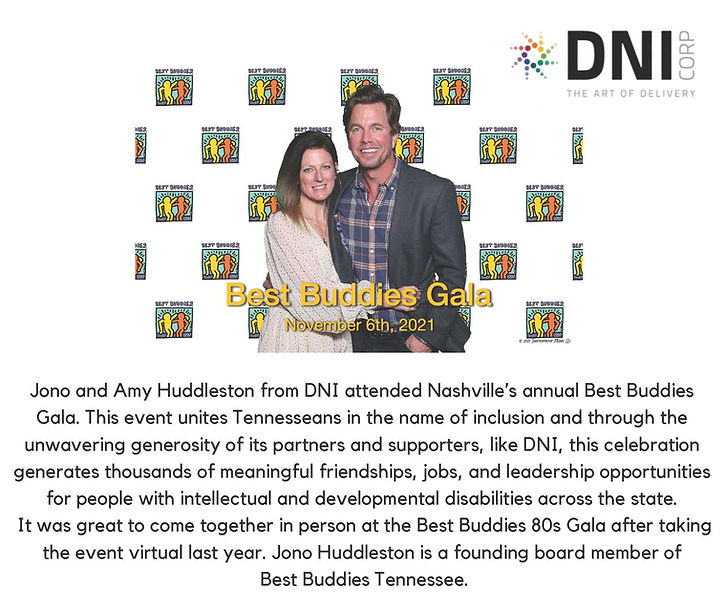 Best Buddies® is a nonprofit 501(c)(3) organization dedicated to establishing a global volunteer movement that creates opportunities for one-to-one friendships, integrated employment, and leadership development for people with intellectual and developmental disabilities (IDD).
Best Buddies' eight formal programs — Middle Schools, High Schools, Colleges, Citizens, e-Buddies®, Jobs, Ambassadors, and Promoters — positively impact nearly 900,000 individuals with and without disabilities worldwide. Best Buddies volunteers annually contribute, at no cost to their communities, support services that equate to more than $168 million USD.
As a result of their involvement with Best Buddies, people with IDD secure rewarding jobs, live on their own, become inspirational leaders, and make lifelong friendships. Although Best Buddies has advanced tremendously in its short existence, many areas of the country and many regions of the world still lack programs to help people with IDD become part of mainstream society. With that in mind, Best Buddies is systematically implementing its 2020 Initiative, which will witness the organization's continued significant growth, both domestically and overseas.
"Thank you for joining DNI in helping Best Buddies find friendships and jobs for children and adults with intellectual or developmental disabilities. It's an honor to be associated with Best Buddies Tennessee!"
– Jono Huddleston, CEO DNI Corp.
For more information about getting involved with Best Buddies, please visit their website.
GIVING BACK TO THE COMMUNITY
DNI is grateful to partner again this year with two great community organizations and collect important items needed to support their great causes.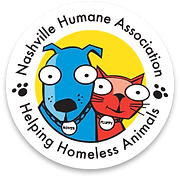 The Nashville Humane Association is one of the oldest service organizations in Nashville. The roots of NHA can be traced back to a society founded in 1887 to protect children from inhumane working conditions and draft horses from mistreatment. NHA was incorporated in 1946 to protect the wellbeing of animals in Davidson County. Today, the NHA is committed to finding responsible homes, controlling pet overpopulation, and promoting the humane treatment of animals. Over 4,000 healthy and temperamentally sound animals are placed each year into loving homes and over 8,000 animals were spay or neutered throughout our community.
Safe Haven Family Shelter is a leader in the community to house, support, empower and advocate for families experiencing homelessness.
Safe Haven has 36 years of experience in the changing field of family homelessness with proactive programs, evidence-based practices, and trauma-informed care. We increasingly play a leadership role in education and advocacy to address this community-wide issue. Safe Haven is the premier shelter-to-housing program in middle Tennessee that accommodates families experiencing homelessness. Our housing first model, coupled with transformative services provides families with the resources and tools to achieve lasting self-sufficiency, stable employment, and secured housing.