Local campaigns are happening all year- you should be marketing your political mailing services TODAY!
Registered voters are increasingly making their voting decisions early and political mail plays a critical role in the decision-making process.
67% of voters read mail on early voting registration
73% of Americans prefer first contact by mail when it comes to voting
55% of voters use mail to decide how to vote
6 out of 10 swing voters say political mail is helpful in making their decision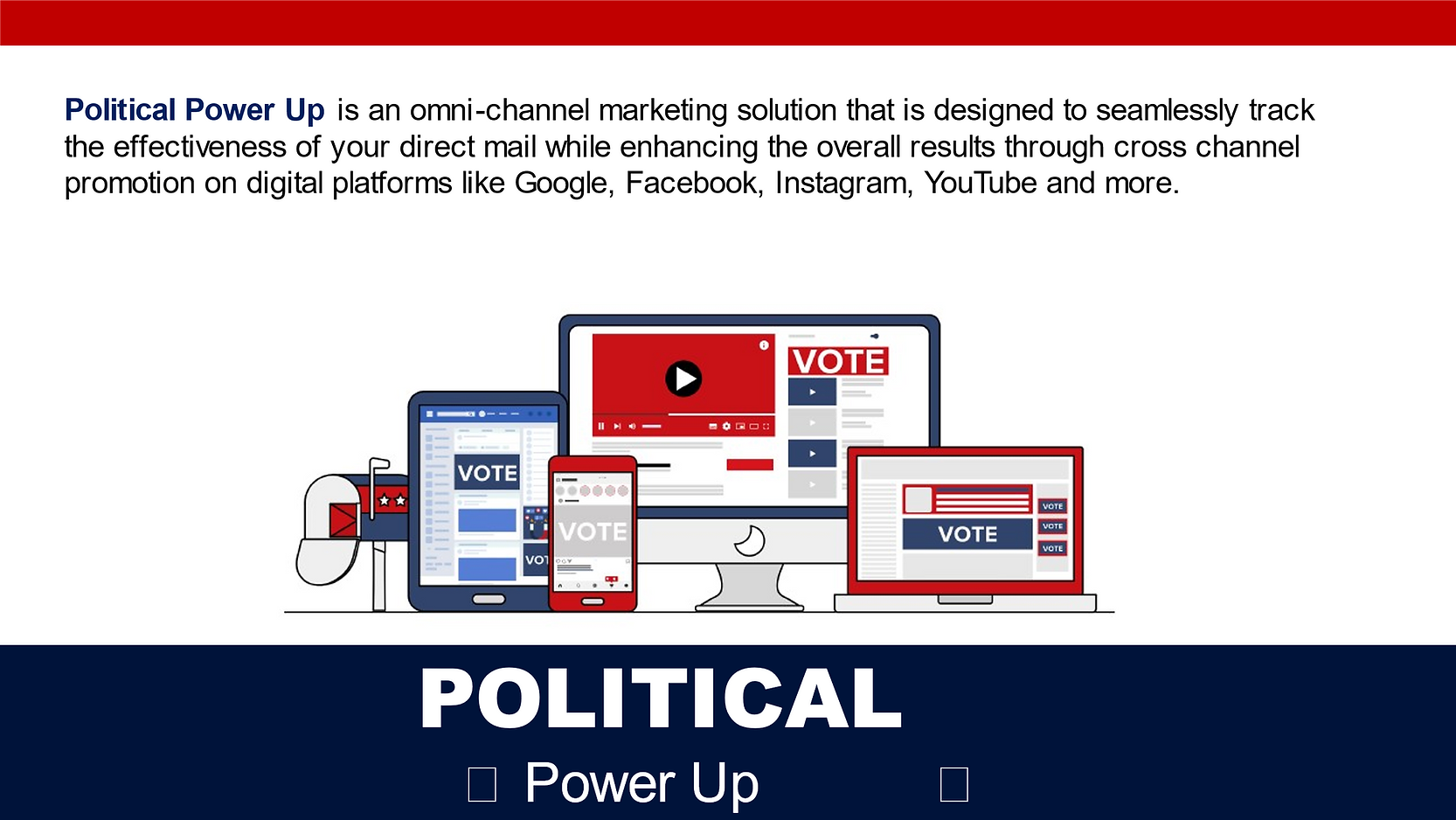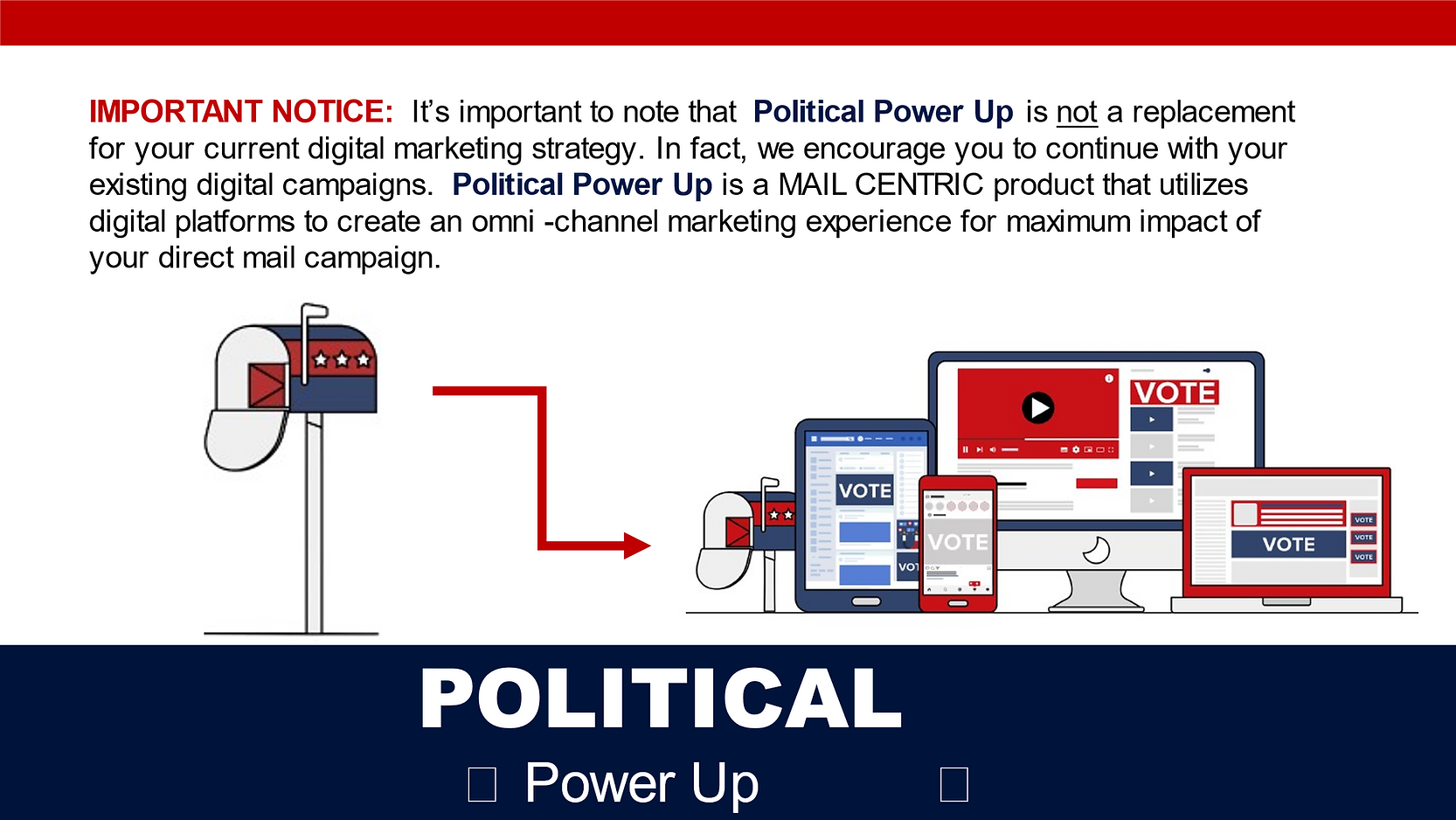 Political Direct Mail Marketing Service In Nashville TN
Are you an agency supporting campaign managers or political candidates looking to drastically increase their winning chances?
DNI Corp has the perfect solution for you! DNI360 Engage and it's proven integrated technology platform. This is the solution you are looking for!
We provide proven political direct mail marketing campaigns for candidates and organizations who want their message in the hands of voters.
Watch to learn more about or Political Power Up that leverages our proven technology, experienced marketing experts, in-house data, graphic design, printing, mail processing and postal logistics for successful targeted direct marketing campaigns with quantifiable ROI.